Gummibears
Gummibears offers our best blend of mold resistance, yield, and potency, for those who want to keep botrytis at bay but still throw down a hefty crop. The lineage of this hybrid combines our mold resistant master donor Atlas Star with OG influence from our Mythic OG line. Compact and consistent, finished flowers carry a lemon, parmesan, fuel nose.
Grease Gun
With nearly table top consistency and excellent yields, Grease Gun is the gassiest auto we have available or know of for that matter. Though it will be slower to mature compared to the rest of our catalog, the nose and trichromes will be worth wait and easy to move out the door in the finished flower market.
TriCross
With gassy sweet aromas of currants and citrus, our TriCross variety has consistent structure in the field, with even lateral branching and internodal spacing. An efficient leaf to bud ratio gives you maximum usable material, winning this hybrid the prize for post-harvest processing champion. Frosty finished nugs and debatably the best nose in our catalogue make this flower an easy to move auto. The TriCross lineage is a triple cross of Mythic OG x Field Cookies x Gravenstein parent lines.
Top Gun
A cross of our master donor for mold resistance and our quick finishing auto Cotton Candy, Top Gun is an auto that finishes so fast it will help you outmaneuver botrytis and volatile markets. Our most mold resistant strain, we are recommending this for growers who want to get a crop in and out and sold before the inevitable August per unit price drop. Compact plants keep to themselves but chunk up nicely, allowing for dense plantings and great yields. Get it. Get er' in. Get er' done.
Froot by the Foot
Boasting a cotton candy, fuel nose, this variety will give you the best bang for you buck on bulk weight and cannabinoids per square foot of canopy. Hence the name, Froot by the Foot. Finished flower denses up as nice as we've seen with auto's yet for an easy sell with high bag appeal. For those of you who haven't given auto's a shot yet this will be the hybrid that will win you over for good. ddLineage influence is our Mythic OG line crossed with our Cotton Candy variety.
Fog Dog
Fruit and sugar forward with a hint of fuel, this strain boasts excellent consistency in the field, with uniform lateral branching, comfortable internodal spacing, and over overall compact size. This is our second fast finishing strain outdoors, finishing between 65 – 70 days. It is also the best strain we have available for denser plantings, in the 20-25k plants per acre range. The finished flower has excellent bag appeal, and the lineage influence is primarily Cotton Candy crossed with our Gravenstein variety.
GMO Auto
Well branched and vigorous producer of frosty, fuely, purple flowers. A top performing extraction line with equal potential as finished flower. Good structure for machine trimming. Excellent uniformity across this lot.
Cotton GMO
This cross provides the GMO line with the excellent mold resistance and erect habit of Cotton Candy. The nose on this line is quite exotic, a combination of the sweet sugary Cotton Candy flavor with an undercurrent of diesel fuel.
Face Fat
A sure to please combination of two winners, Face Fat is a unique F1 cross of Fatso and GMO autos. Glossy flowers and some purpling, an overall vigorous grower with good internodal spacing and a clean fuel nose.
Fatso Auto
A taller auto with above average internodal spacing, producing chunky buds with a fuel infused stickiness. Fatso takes a bit longer to mature but achieves industry leading cannabinoid production and a rewards consumers with a headband of relaxing to couch locked effect.
Sweet Tooth
The vigorous fatso meets the humble, single stem erect habit of Cotton Candy in this cross that brings finish times down while providing excellent mold resistance and light penetration into the canopy. The elongated internodal spacing of Cotton Candy pairs well with Fatso's. The nose is a unique stanky sugar treat with hints of cinnamon and a noticeable fuel undertone.
GMO OG
Crossing the GMO auto with our reliable, time tested Mythic OG auto has created a plant that produces super frosty, golf ball sized flowers with excellent bag appeal and good machine trimmability. Good uniformity and high yields make this limited lot an easy pick.
Banana Breath
Excellent flower site stacking on a well branched plant. Good green up throughout the season with a strong rooted vigor. Finished with long spears of frosty purple flowers bearing a tropical gassy nose.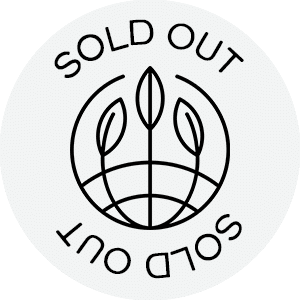 Gelato 41
This classic cookies cut, stabilized and ready for the field, produces abundant gorgeous frosty flowers with that distinctive nose of roots, fuel, and sweet berries and skunky/citrus notes of the Sunset Sherbet in its parentage. An all around winner, especially in hot and dry climates. Available as full term and semi full term, so you can dial in your harvest times to meet your needs
Banana Kush
A west coast classic, Banana Kush is an indica dominant producer of large, dense, prolific colas that get floppy under the weight of the flowers. It reaches an average height and is ready for the chop in October.
Blue Dream
A top performing industry standard we selected for its particularly agronomic traits such as mold resistance and improved finish times after a vigorous season of prolific growth. Prepare to hedge more than once depending on desired canopy height. Classic dream nose on long, abundant flowers. Available as full term and semi full term, so you can dial in your harvest times to meet your needs.
Pai-Gow
This limited lot of seeds is easy to grow with incredible vigor, helping growers to reliably hit good yield numbers. Vegetatively, Pai Gow grows rapidly and will fill any canopy space you give it. Growers should pay special attention to not allow the plants to over-veg and be prepared for multiple hedging passes. In flower, this strain produces long spears of easy to trim, golf ball buds with strong aromas of pinesol touched by a light dose of fruit. Lots of beautiful purple flowers. Consumers are rewarded with a euphoric and uplifting high, great for daytime use.
Mendo Candy
Advanced vigor followed by great nodal spacing for thorough light and spray penetration yields large and dense purple flowers with a candy gas nose. Generally an erect, rather than highly branching, plant.
King Kong
Vigorous in veg with larger internodal spacing and weaker than average branching. It has a generative habit focusing most of its energy on producing sticky, resinous flowers. It's very important to establish a well supported canopy in veg before flowering for this strong yielder. Photoperiod full term fatso is a notoriously long finisher, so we have created this semi-full term lot for a faster finish time without sacrificing the dank quality and yields she is known for. Pungent aromas of GMO give it the classic skunky and dank smell.
GMO
A well known washer, our semi-full term GMO seed produces an extremely vigorous plant yielding long spears of pungent gassy flowers.  Dark green foliage and heavy frosted colas that will need trellis support. Reaches average height with above average yields.
Dosidos
Dense golf ball sized or greater frosty popcorn flowers on a plant that is medium branched and stocky. A quick finish time and the great nodal spacing and mold resistance from Cotton Candy make this an excellent choice in the field. A good candidate for machine trimming due to its low leaf density and circular nug structure.
Sour Glue
Gone are the days of harvesting Sours in November. This limited lot is great for growers who need that loud diesel nose on bright, long flowers but want to harvest before Fall weather sets in. Vigorous, lanky, and sure to please.
BK OG
A large and vigorous producer of dense and chunky flowers covered in crystals. A very distinct nose of sweet gas bananas with an exotically appealing look.
Papa Smurf
Papa Smurf skyrockets through veg with tremendous growth creating abundant flowering sites, which fill in with the classic Blue Dream gestalt combined with the excellent internodal spacing of Cotton Candy. Good performance resisting botrytis and the vigorous and spaced habit allows for thorough spray penetration. The nose is a distinct candy flavor beneath the well known Blue Dream sweetness.
Sugar Cookies
Deep purple leaves with vibrant green buds and blazing orange hairs. ping pong ball sized nugs with longer internodal spacing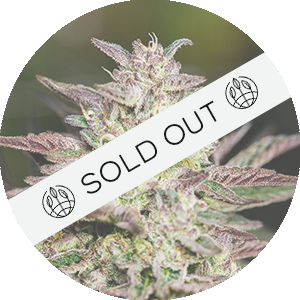 Ice Cream Cake
Deep purple leaves with vibrant green buds and blazing orange hairs. ping pong ball sized nugs with longer internodal spacing
Follow Us on Instagram @AtlasSeed