Breeder's Selection  Marketplace
Limited Release Genetics
Our Breeder's Selection Marketplace was designed to showcase some of our best genetics, produced in small batches for the public – here and gone in a flash! These Selects have made the cut based on their lineage and performance in the field, handpicked just for our fans.
High-performance Classic varieties to give you a taste of our Breeding prowess.
Limited production – Lots selected for excellence in limited quantities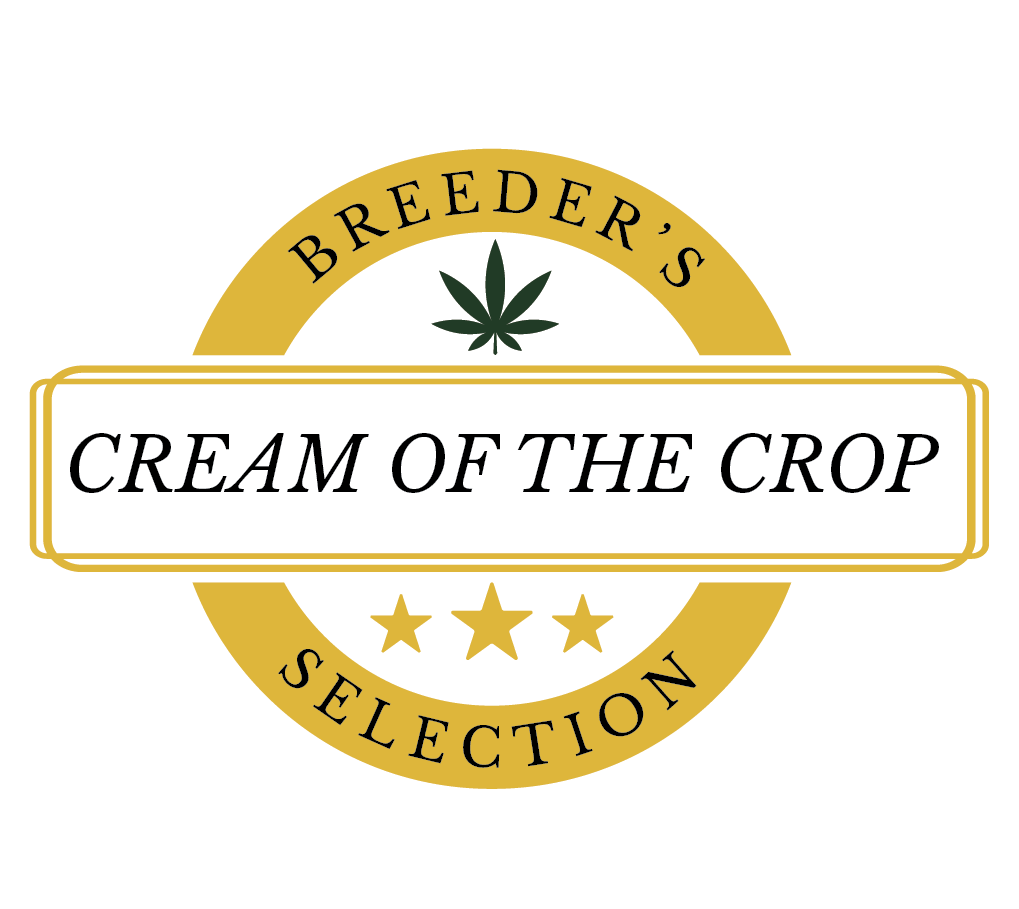 The best our unique genetics can provide. Nothing beats our Cream of the Crop Lot.
Face Fat
GMO Auto x Fatso Auto
Fog Dog
Cotton Candy x Gravenstein OG
Froot by the Foot
Mythic OG x Cotton Candy
Purple Star
Grape Ape CBD Auto x Wilhelmina Auto
Top Gun
Atlas Star x Cotton Candy
Baparaja
Super Boof x AS1
Burger Breath
Donny Burger x Mendo Breath
Cake Cutter
Sherbert Cake x AS1
Cookie Dough Cake
Ice Cream Cake x AS1
Cookie Fuel
Motorbreath x AS1
Cream Cider
Sunset Cider x AS1
Crikey McGregor
London Pound Cake x AS1
Destiny Breath
Fatso x Mendo Breath
Dosidos
Dosidos x Dosidos
Grail Keeper
Mendo Breath x AS1
Grape Jam
Grape Dosidos x AS1
Kombucha Cream
Kombucha x AS1
Quattro Leches Cake
Purple Ombre Cake x AS1
Ramen Shaman
Triple Burger x AS1
Roy Rogers
Strawberry Gary x AS1
Sherbanger #22
Sunset Sherbert x Headbanger OG
Space Mercenary
Han Solo Burger x AS1
Squid Beak
Sunset Sherbert x AS1
Thai Peanut Sauce
Peanut Butter Souffle x Mendo Breath
Wookie Burger
AS1 x Hash Burger
Zookie Troop
Zookies x AS1
Time Lorde
Swiss Watch x AS1
Cheetah the Hut
Cheetah Piss x Gelato 41
Banana Cream Sundae
Banana Cream x Jealousy x Gelato 41
Cloud Candy
Cotton Candy x Pai Gow
Papaya Wine
Gravenstein x Papaya Bomb
Follow us on Instagram @AtlasSeed